Jeff Suess
Jeff Suess is the author of Lost Cincinnati, Hidden History of Cincinnati, and Cincinnati Then and Now. He is the librarian of the Cincinnati Enquirer, where he keeps the newspaper archive and writes about Cincinnati history. He regularly does presentations on local history and leads discussions on graphic novels at the Mercantile Library. Jeff also writes fiction and has had stories published by Pocket Books, Post Mortem Press, and DC Comics.
Jeff grew up in Modesto, California, and graduated from San Francisco State University. He lives in White Oak on Cincinnati's West Side with his wife, Kristin, and their daughter, Dashiell.
Our community has a rich history. Cincinnati, Ohio has gone from being a Western river town to a meat-packing Porkopolis to one of the most influential cities in the mid-19th Century. Cincinnati: An Illustrated Timeline is a new book from Jeff
A picture is worth a thousand words. That's the approach taken in the new book Cincinnati: An Illustrated Timeline. Author Jeff Suess talks about the history that can be learned from these one-of-a-kind photos.
Combining anecdotes and rich historical images, Jeff Suess chronicles Cincinnati's development from frontier outpost through the almost chaotic growth of the mid-to-late 1800s and to the revitalized urban center we now enjoy. Each year is represented by vignettes and rich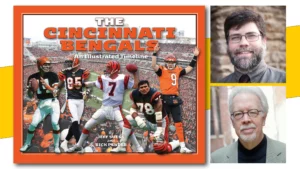 Osher Lifelong Learning Institute - Cincinnati, 2220 Victory Parkway, Cincinnati, OH 45206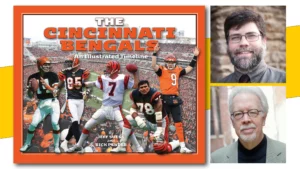 Joseph-Beth Booksellers, 2692 Madison Rd., Cincinnati, OH 45208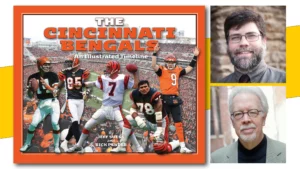 Behringer-Crawford Museum, 1600 Montague Rd., Covington, KY 41011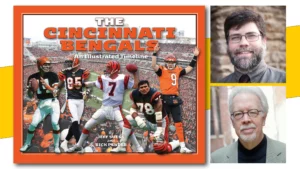 Duke Energy and Convention Center, 525 Elm St., Cincinnati, OH 45202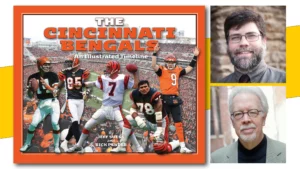 The Bookshelf, 7754 Camargo Rd. #5, Cincinnati, OH 45243
No event found!