Marijean Oldham
Marijean Oldham, a social media specialist and public relations professional, is president and CEO of Jaggers Communications, based in Charlottesville, Virginia. A self-described ambassador for the area, she has blogged and produced media content to promote Charlottesville's attributes. In 1998, Oldham set the Guinness Book World Record for creating the World's Largest Bouquet of Flowers at 28,801 stems. In her spare time, Oldham bakes pies competitively.
Kansas is nicknamed "The Sunflower State," "The Wheat State," and "The Breadbasket of the World." In Kansas, rural and urban come together in a fascinating mix. From the bright lights of Kansas City and Wichita to the star-strewn skies above
Marijean Oldham's new book, Secret Charlottesville: A Guide to the Weird, Wonderful and Obscure, will be released this month by Reedy Press. An in-person book launch is scheduled for 7 p.m. Oct. 15 at New Dominion Bookshop.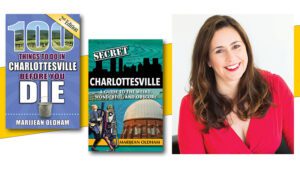 New Dominion Bookshop, 404 E. Main St., Charlottesville, VA 22902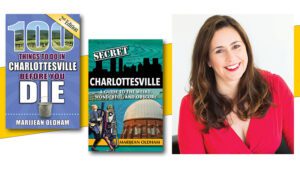 Beer Run, 156 Carlton Rd., Charlottesville, VA 22902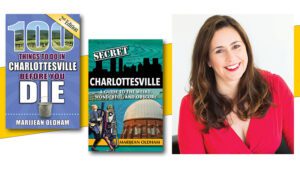 James Madison Regional Library, 201 E Market St., Charlottesville, VA 22902
No event found!