Matthew Haussler
Chicago artist Matthew Haussler has been drawing mazes as art since 2009. Matthew creates art for television, print, galleries, and live performance. Much of his artwork is based on the places he visits during his travels both domestically and abroad. Matthew has lived in Chicago for 6 years, and he spends a lot of time visiting his favorite Chicago neighborhoods and biking around the beautiful city.
Sorry, no posts matched your criteria.
Deprecated
: strpos(): Non-string needles will be interpreted as strings in the future. Use an explicit chr() call to preserve the current behavior in
/www/reedypress_787/public/wp-content/plugins/modern-events-calendar-lite/app/skins/grid.php
on line
294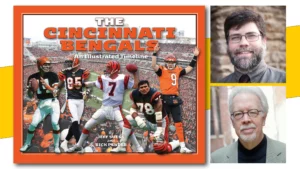 The Bookshelf, 7754 Camargo Rd. #5, Cincinnati, OH 45243
No event found!