Jennifer L. Grotpeter
Jennifer L. Grotpeter is a graduate of Kirkwood High School and a 25+ year resident of Webster Groves, MO. The annual Turkey Day Game between these two rival towns is thus awkward for her and she just cheers for everyone. She has held a variety of jobs, volunteer and paid, over the years, from intrepid girl reporter to high school teacher to law enforcement dispatcher. Jennifer finds work most satisfying when it is of service to others, and hopes that this book will help visitors find beauty in the architecture and history of The Lou, and will show locals that there is still much to learn about and discover in the metro area we all call home.
St. Louis in Watercolor is a look at St. Louis's past through the prism of water color paintings by acclaimed artist Marilynne Bradley. It takes you between the pages in her latest book to the stories behind the stories in
Watercolorist Marilynne Bradley has spent a half-century immortalizing St. Louis gems, from the Jewel Box to our three distinctive water towers in the city, from county landmarks such as the Kirkwood train station to quaint perspectives of her own stomping
Let's face it. This holiday season is like no other. The pandemic has been particularly hard on downtown main streets. Economists say we're in uncharted territory.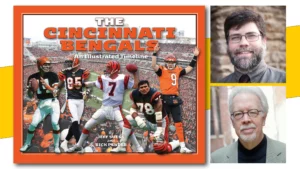 Osher Lifelong Learning Institute - Cincinnati, 2220 Victory Parkway, Cincinnati, OH 45206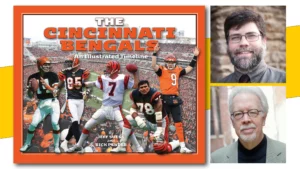 Joseph-Beth Booksellers, 2692 Madison Rd., Cincinnati, OH 45208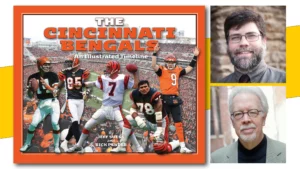 Behringer-Crawford Museum, 1600 Montague Rd., Covington, KY 41011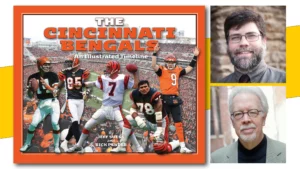 Duke Energy and Convention Center, 525 Elm St., Cincinnati, OH 45202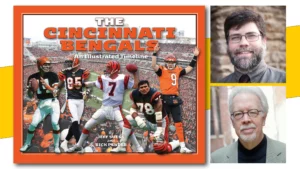 The Bookshelf, 7754 Camargo Rd. #5, Cincinnati, OH 45243
No event found!