Father Dominic Garramone
Father Dominic Garramone, OSB is a monk of Saint Bede Abbey in Peru, Illinois. He was the host of the PBS cooking show Breaking Bread with Father Dominic from 1999 to 2001. He has written six cookbooks and an award-winning children's book. Father Dom says he got his culinary education "between my mother's kitchen, PBS, and the public library."
The September meeting of the Illinois Valley Herb Guild is scheduled 6:30 p.m. Tuesday, Sept. 20, at the Putnam County Senior Center on First Street in Standard. The program will be "Herbs for Breakfast?! Five simple ways to bring your herb
Father Dominic Garramone, OSB, of St. Bede Abbey will bring recipes from his new book to "In the Scone Zone," a presentation set for Saturday, Sept. 17, at the East Bluff Community Center, 512 E. Kansas St., in Peoria. It
Christmas baking is meant to be part of your spiritual preparation, according to Father Dominic Garramone, OSB.
Deprecated
: strpos(): Non-string needles will be interpreted as strings in the future. Use an explicit chr() call to preserve the current behavior in
/www/reedypress_787/public/wp-content/plugins/modern-events-calendar-lite/app/skins/grid.php
on line
294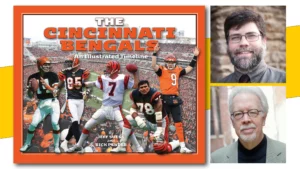 The Bookshelf, 7754 Camargo Rd. #5, Cincinnati, OH 45243
No event found!