Mikalee Byerman
Mikalee Byerman is a prolific writer, editor and communication consultant. While her writing has gained national attention in publications like Ladies' Home Journal, Homes & Land magazine and the in-flight magazines for Southwest Airlines and Alaska Airlines, she chooses to make her home and raise her spectacular family in her hometown of Reno. In addition to travel and feature writing, her sometimes controversial, always tongue-in-cheek blog, Me 2.0, has earned links from websites like TIME Magazine, Yahoo! News, and the Huffington Post.
Deprecated
: strpos(): Non-string needles will be interpreted as strings in the future. Use an explicit chr() call to preserve the current behavior in
/www/reedypress_787/public/wp-content/plugins/modern-events-calendar-lite/app/skins/grid.php
on line
294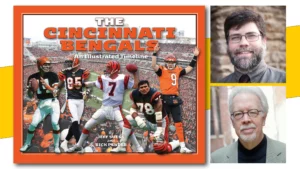 The Bookshelf, 7754 Camargo Rd. #5, Cincinnati, OH 45243
No event found!