Irene Levy Baker
Irene Levy Baker has spent more than 25 years eating her way through Philadelphia s restaurants. After working at the Philadelphia Convention & Visitors Bureau, she opened Spotlight Public Relations, a public relations firm specializing in restaurants and hospitality. What she has learned working one-on-one with chefs, restaurant owners, food writers, and diners will satisfy your appetite for a good meal and a great story.
Whether you're craving chocolate chip, alfajores, pignoli or something else, these Philly bakeries have cookies for every taste and tradition.
Whether you're planning a staycation or escorting visitors on tour of the City of Brotherly Love, Irene Levy Baker has got you covered.
There are lots of fun things to do in Philadelphia this summer - including new things that opened during the pandemic and lesser-known sights that even long-time locals might not know about. Ready to get out there and start having
Deprecated
: strpos(): Non-string needles will be interpreted as strings in the future. Use an explicit chr() call to preserve the current behavior in
/www/reedypress_787/public/wp-content/plugins/modern-events-calendar-lite/app/skins/grid.php
on line
294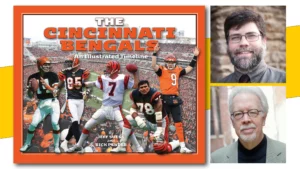 The Bookshelf, 7754 Camargo Rd. #5, Cincinnati, OH 45243
No event found!